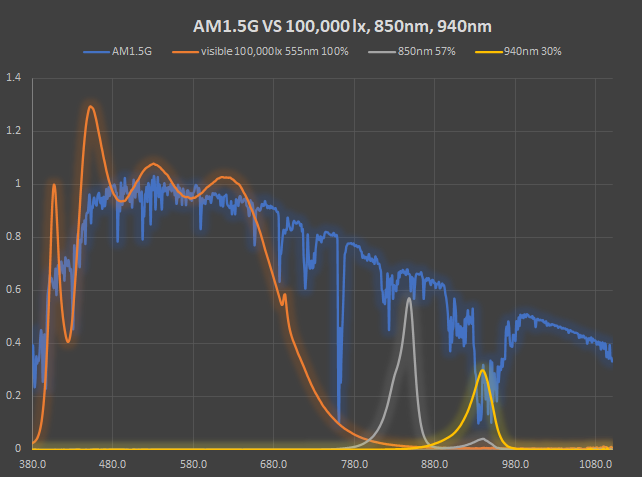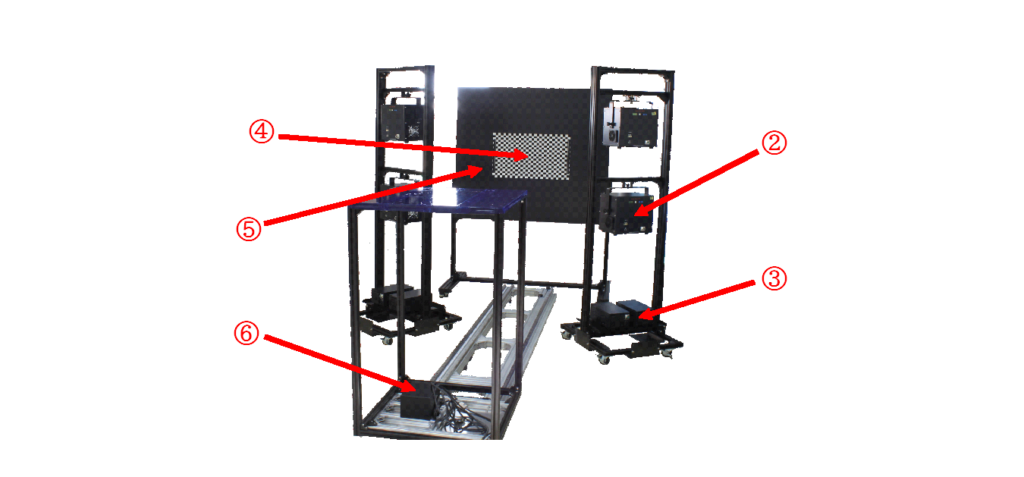 No.
Compositions
Contents
①
Darkroom
Using a special dark curtain without diffusing IR (no image)
②
NIR irradiating illumination device

SOL-900-04IR8594 (850nm, 940nm)

NIR irradiating illumination on the assumption of ambient light

Irradiation intensity of each wavelength is equivalent to AM1.5G

③
Light stands 
light stands with fall prevention mechanism
④
Reflecting chart (A4, A3, 300, 500, 600, 1000 size)

Reflection rate 5%, 20%, 50%, 80%/ Checkered pattern

A chart of an image is A3 size

Please consult us about which pattern is preferable.

⑤
Chart stand
Fixing stand of a reflecting chart
⑥
Measured object stand

Electric-powered slide rail (active range: 4-10m)

It can be evaluated with changing the distance between a chart and an measured object.

It is easier to change the distance by using electric-powered slide rail.